Mnr:
41-50
Attempted Synthesis of MNR46-5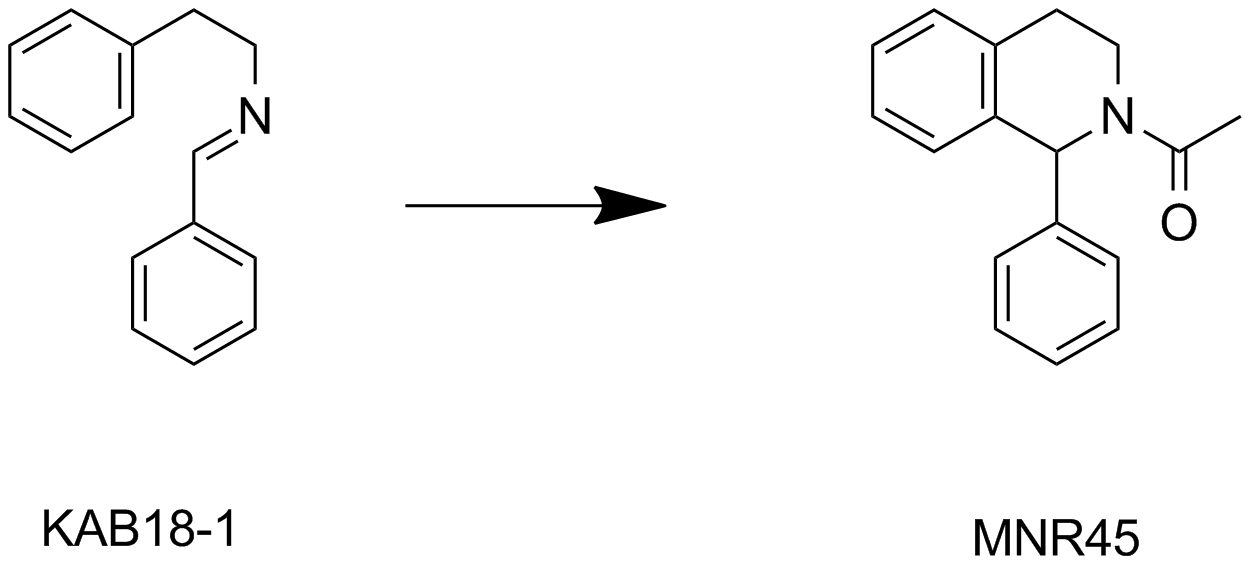 Hazard AssessmentProcedure
To a solution of KAB18-2 (0.29 g, 1.39 mmol) in HPLC grade acetonitrile (14 mL) under argon at 0 °C , was added was added acetyl chloride (0.177 mL, 2.49 mmol), lutidine (0.23 mL, 1.94 mmol) and Yb(OTf)3 (0.086 g, 0.14 mmol). The reaction was then stirred at room temperature for 16 hours and then the mixture was washed saturated sodium bicarbonate solution (20 mL) and the aqueous layer was extracted with ethyl acetate (3 × 30 mL). The organic fraction was then dried over MgSO4, filtered and concentrated under reduced pressure to yield a yellow oil (0.334 g, 96%)
TLC did not look promising as it looked like mainly starting material and lutidine.
Crude NMR confirmed this.
Reaction not taken any further.
Attached Files
SANY0335.JPG
mnr45-5 table.PNG
mnr45-5_crude.pdf
mnr45-5_crude.zip